Educating Girls for a Better World
Our mission: To promote closing the gap in education and to empower underprivileged girls with the knowledge and the skills necessary to create a better life for themselves, their families and the community around them.
The education of women is one of the most valuable investments we can make not only in the present moment, but for the future. Study after study has shown that when you educate a girl, you educate and economically empower the next generation.
EWT Fund is a 501(c)(3) Charitable Organization that was founded by Turkish American women living in Houston with the objectives to:
Provide girls and young women in Turkey with access to education and opportunity
Demonstrate gratitude to the education and the privilege they have had, and share this with others in the hopes that it will create a collective effort to give back
Leverage the collective resources, passion, and influence of individuals who believe in the transformative effect women's education can have on economic and social equality
Some Reasons You Might Consider Supporting Us, in the Words of Our Girls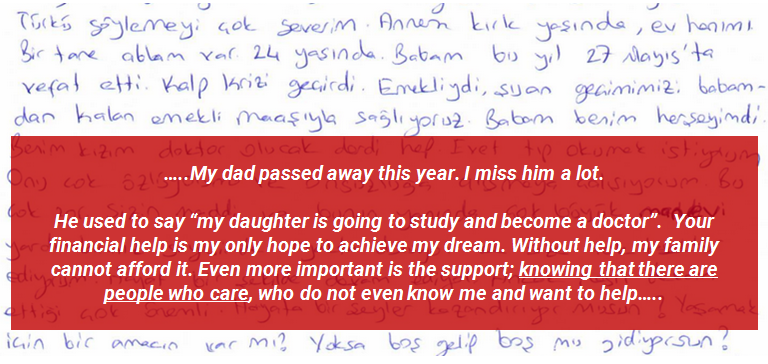 100% of every donation goes to further our mission. Any amount, whether $5 or $500, will help us provide resources to girls and young women in Turkey.
EWT Fund is proud to introduce monthly giving options! Suggested monthly gifts start at only $25/month.

https://t.co/sTSqTuUMVZ

If you can watch the CNN film this evening, you will better understand and appreciate the impact of your donations.…

https://t.co/bN4L6UJDcu
How you can help?
Share this webpage with friends and loved ones.

Follow us on twitter to increase our social media presence.

When mentioning us on twitter make sure to use the #EWTFundforChange

Join our newsletter mailing list to stay up to date on the latest fundraising news and events.

Last but not least - DONATE! Help us change the 2-1 ratio of un-schooled girls to boys in Turkey.